Our Conductor
Meet Dan Robson, Mount Kelly Choral Society's conductor and Musical Director...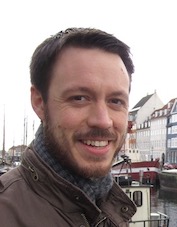 Dan moves to Mount Kelly this September following ten years as Director of Music at Clifton College in Bristol, where he conducted choirs, orchestras and shows including Les Miserables and Phantom of the Opera.
He is an accomplished singer and held a choral scholarship at Magdalen College, University of Oxford, before going on to be a Lay Clerk in the Bristol Cathedral choir where he sang as a soloist on BBC1 and BBC Radio 3.
As a choral director he has led many chapel services including sung evengsongs and Christmas carol services. He has also conducted large scale performances with orchestra including Mozart's Requiem, Orff's Carmina Burana, Jenkins' Armed Man a Mass for Peace and Vaughan Williams' Five Mystical Songs amongst others.
As a Bass/Baritone soloist he has sung with choral societies including CPE Bach Magnificat (Bristol Phoenix Choir), JS Bach St John Passion (Monmouth Choral Society), Jonathan Willcock's Requiem (Bath Bach Choir) and Haydn Harmoniemesse (Thornbury Choral Society).
He also plays the trumpet and piano and says when he is not doing something musical he can be found out on a bike or fly fishing on a river somewhere! His wife's family is from Tavistock and he is very excited to be moving to Devon to teach at Mount Kelly and direct the MK Choral Society.