Welcome to the MKCS Website
The Mount Kelly Choral Society Summer Concert
Members of The Mount Kelly Choral Society have been sad to hear that our Musical Director, Julian Jensen will be retiring at the end of this summer term. His last concert with us will be on Saturday, July 1st in St. Eustachius' Parish Church, Tavistock at 7.30 p.m. It will include excerpts from our recent repertoire including Haydn's Creation, Vivaldi's Gloria, Mozart's C Minor Mass and Rutter's Gloria. Choir members are determined to make this a real celebration of our time under Julian's distinguished directorship.
Entrance will be free. Retirement collection in aid of
St Eustachius Church and the MKCS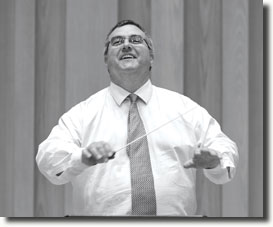 ---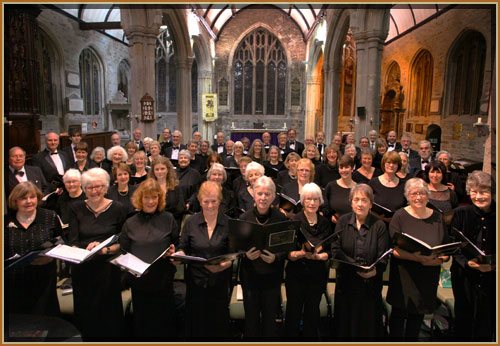 We are a mixed choir always welcoming newcomers. We sing a wide variety of choral works and perform two or three concerts a year. Although aspiring to high standards, anyone who wishes to develop their singing abilities is welcome. Auditions are usually only required if the section for the voice concerned is oversubscribed. The choir is very friendly, reasonably serious but NOT SOLEMN!
You can attend up to six rehearsals on a trial basis, without obligation.
Rehearsals are on Thursday evenings from 7.30 to 9.30 in the Big Hall at Mount Kelly College.
Annual subscriptions are £60 full subscription. Membership is free to under 18s.
For more information contact either Membership Secretary Chris Caple - quel1@aol.com or Chairman Robin Venables – rjv@sigmanova.co.uk
For help with rehearsing, choir and choral related information and more, visit our Links Page

NEWS
Welcome...
After hearing us sing, you may well be thinking of thinking of joining us - Read more on our Join Us page!
Diary Dates

Our Summer Concert
1st July
St.Eustachius Church
~
Extracts from:
Mozart C Minor Mass
Rutter Gloria
Haydn Creation
Brough Requiem in Blue
Vivaldi Gloria


Visit us on Facebook