Welcome to the MKCS Website
The Mount Kelly Choral Society Christmas Concert 2023
Mount Kelly Choral Society's December Concert will be a distinctly Christmas-flavoured programme, with a formal work in the first half and shorter pieces in the second half, ending with some audience-participation carols. Details to follow in due course.
Conducting will be our new musical director Dan Robson, to whom we all extend a warm and enthusiastic welcome.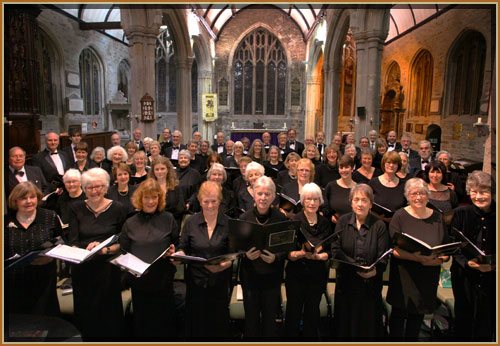 We are a mixed choir always welcoming new members. We sing a wide variety of choral works and perform two or three concerts a year. Although aspiring to high standards, anyone who wishes to develop their singing abilities is welcome. Auditions are usually only required if the section for the voice concerned is oversubscribed. The choir is very friendly, reasonably serious but NOT SOLEMN!
You can attend up to six rehearsals on a trial basis, without obligation.
Rehearsals are on Thursday evenings from 7.30 to 9.30 in the Big Hall at Mount Kelly College.
Annual subscriptions are £70 full subscription. Membership is free to under 18s.
For more information contact either Membership Secretary Chris Caple - quel1@aol.com or Chairman Robin Venables – rjv@sigmanova.co.uk
For help with rehearsing, choir and choral related information and more, visit our
Links Page

NEWS
Welcome...
After hearing us sing, you may well be thinking of thinking of joining us - Read more on our Join Us page!
Diary Dates

Our Chrismas Concert will be on Saturday 16th Dec.
in Tavistock Methodist Church
~
Details to follow

Visit us on Facebook